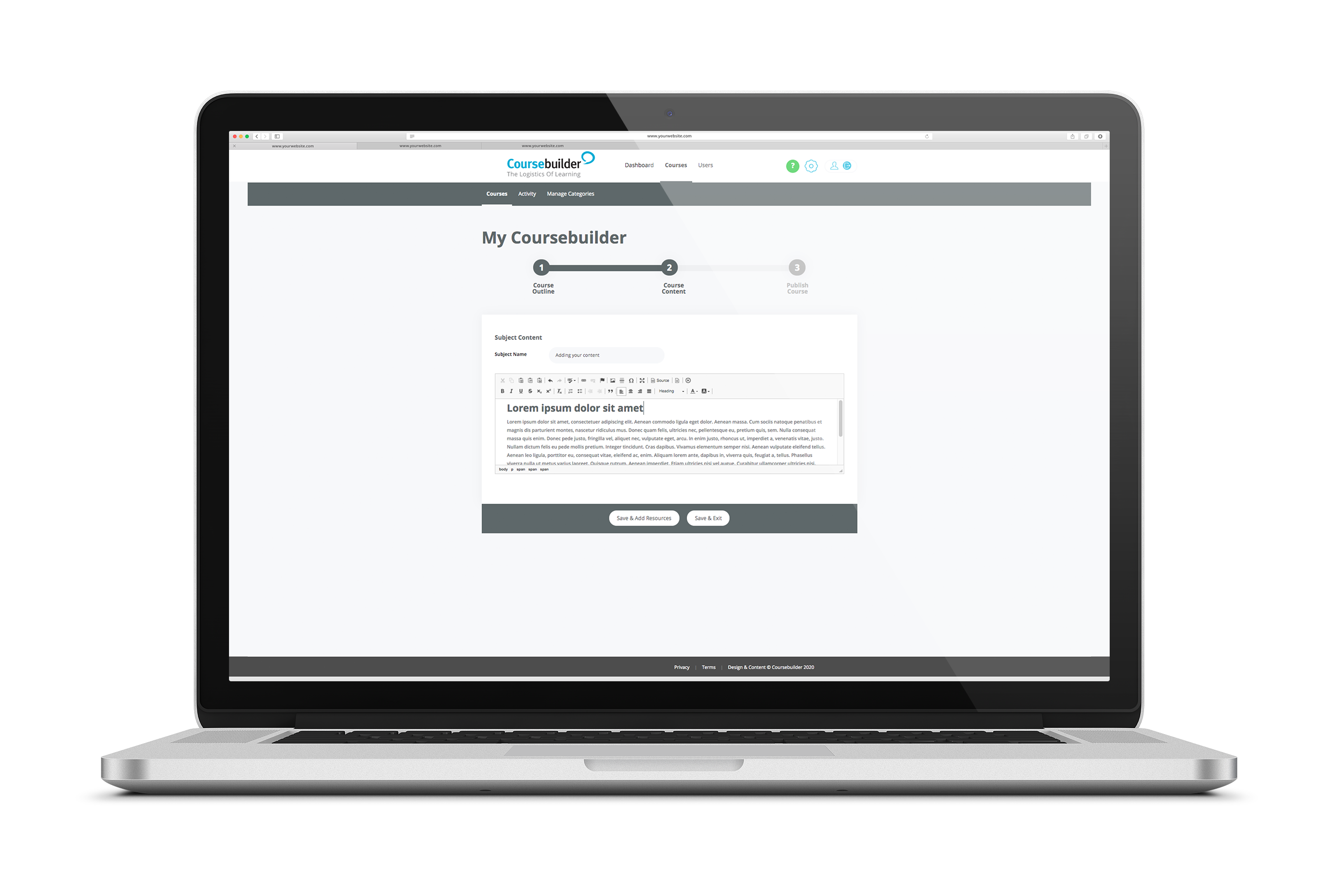 Content creation made easy
Developed for teachers, not computer programmers.
Easy to use visual content editor - no programming required!
Upload rich media, including images, video and audio.
Develop short, multiple-choice tests or a full exam with multiple question styles.
Schedule the publish date and time of courses, or make them available instantly.
Rapid world-wide deployment
Courses can be created, deployed and modified instantly.
Students are invited to enrol in your course via email.
Whether your organisation occupies a single office or spans the globe, training material can be delivered easily via the convenience of the internet.
The perfect tool for educating franchise networks.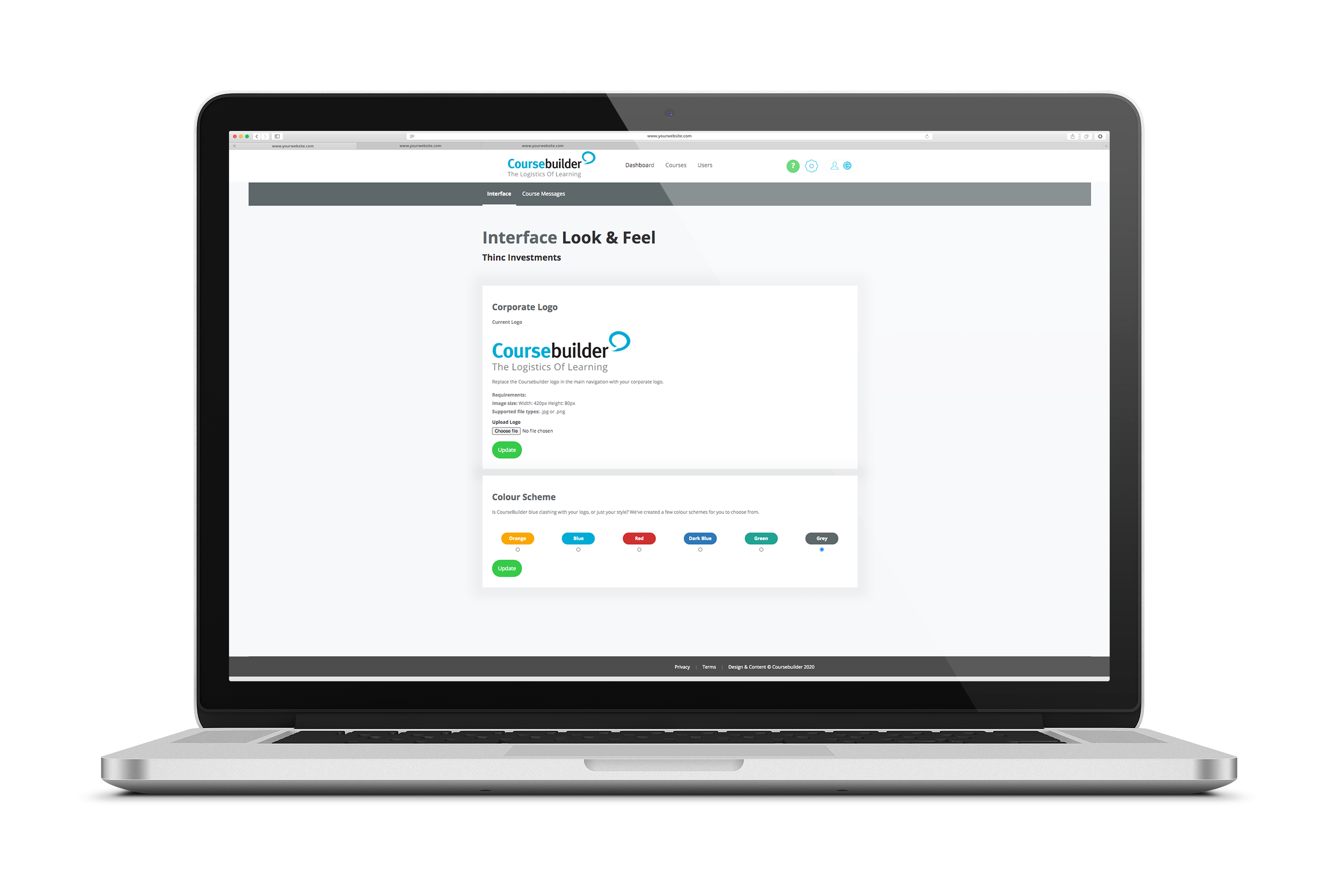 Customisable Interface
CourseBuilder is designed to integrate with your organisation's visual look.
Add your logo with the click of a button.
Choose from a range of colour schemes to match your organisation's corporate identity.
Customise the web address to tie in with your organisation.
Powerful student management & reporting
Accurately track and chart the progress of students through your courses.
Produce powerful reports on students' exam and quiz results.
Define prerequisites for courses to control student progression through the curriculum.
Keep a record of the competencies of members of your organisation for auditing purposes.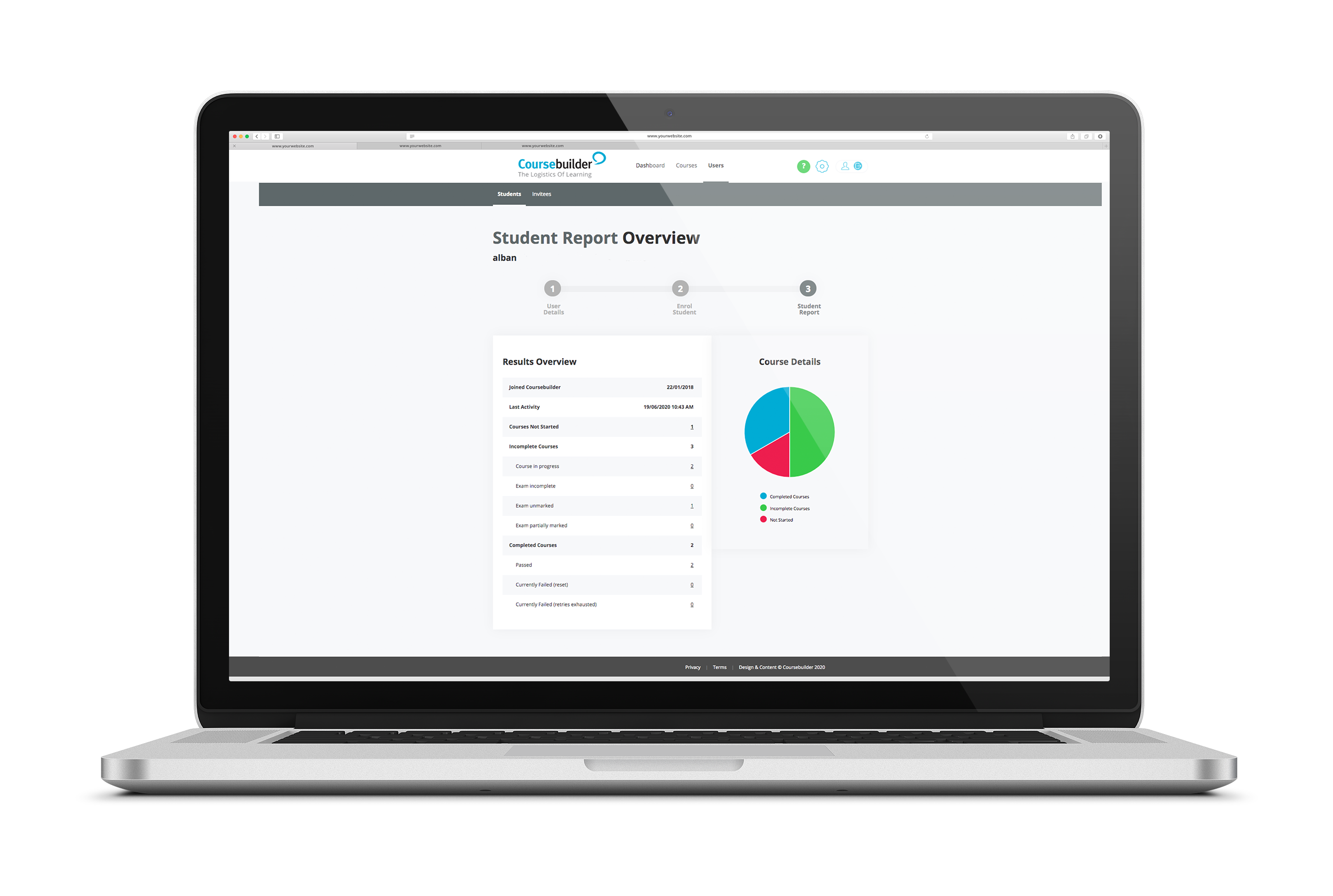 Priced to suit your organisation
Affordable subscription-based payment structure means the entry cost is significantly lower than comparable online learning solutions.
Choose from a range of payment structures to suit the size of your organisation and the number of courses you are providing.